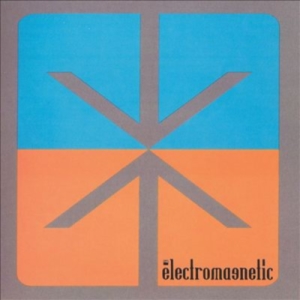 After his band Smallstone, recommended by Alternative Press as one of "the 100 bands you need to know", James Ambrose continues the sixties explorations, by adding a bit more of a contemporary feel to it.
Fronted by James and keyboardist Mara Keagle, also teaming up for a sweet vocal delivery, The Electromagnetic "field" pulls in everything that has happened from 1966 onwards, from the opening '60s-influenced power-pop of Stargazer, with an evident British touch (kinda like Ride when they stopped "shoegazing" … and started "stargazing"?!), through the next one, that takes you to the 21st Century popsychedelicate trip, though musically, it's only a few years towards the end of the decade.
Love You Into Pieces is like the Velvets' shooting their own "revolver" and the Byrdsy jangle of Sixteen almost makes you smell the Stone Roses, taking it back to the future.
It may not be worth of a mention, but the orange-blue colours of the cover art somehow remind me of the Art's Supernatural Fairytales …. it seems like they have their own to tell too.
[Self-released/2003]