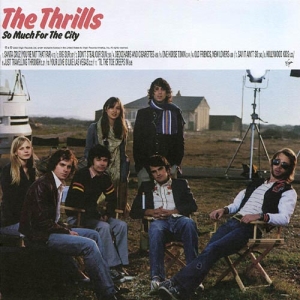 While buying all the Neil Young re-issues these days, do yourself a favour and add this one to the list. At first, you'll hardly notice the difference, and after a few listens, you'll be thinking : "well, I've already heard those (Young albums) anyway, this new one "thrills" me much more".
Some of you may hate me for saying this, but it's actually better than any of Neil's albums (well, I'm not counting the Buffalo ones) but don't get me wrong here, it's probably just because it gathers all the best things he's spread all over his records and also adds something more.
"Van Dyke Parks producing Neil Young doing a Friends'n'Smile-era Brian Wilson tune to be included on the Song Cycle" is the formula applied on the first two tracks (Santa Cruz & Big Sur) and it also seems to suit them the best, since it can be heard quite a few more times throughout the album.
Among the kaleidoscopic variety of influences, one of the contemporary ones that rears it's head more than once is J.Mascis at his most gentle, which actually makes sense, considering the mutual Young-devotion, as well as his Wilsonian musical role in the Grace Of My Heart movie soundtrack.
Besides the obvious eclecticism-overload, there's plenty of commercial- potential to be found here too. Old Friends, New Lovers is almost like a Sinatra-cover, One Horse Town seems to move the Motown to the west coast, Say It Ain't So is just one of the occasions where the band tends to unearth some of the best tracks that the Gram-lead 'Burritos forgot to record and the opening 24 Hours From Tulsa guitar lick leads into a whole different town of Your Love Is Like Las Vegas.
In the end, how can you possibly not love a band that writes about love using lines like "Don't you know you're like Pete Best, bitter after all these years, just let it go" ?!?!
[Released by Virgin 2003]