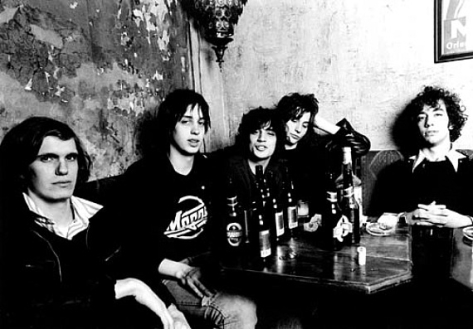 I will say this about all the UK generated hype, it's transformed a young band who actually seemed to be developing some stagecraft, as opposed to the 85% of young bands these days who resemble drying paint (no matter how much you enjoy their music) — and in six months time turned them into knotty, walnut paneling: standing around in the shadows, playing very tightly but with only the drummer showing any emotion or enjoyment.
As to the music, this is a fine record, full of energy in relatively terse blasts. It's built on twin powered riffing guitars, a kick ass drummer and cycling melodies carried between the bass and the unexpectedly malleable "song-speech" lead vocals (any backing or harmony vocals are pretty nonexistent).
As to the reincarnation of various preceding NYC combos that has been espoused on their behalf, I have to politely disagree. While the riffing, tom play and vocal of The Modern Age do resemble a hepped up Velvets — ala Beginning To See The Light — I hear much more bits of early Wedding Present, Monochrome Set (circa Strange Boutique), and even some of Prehistoric Sounds period Saints and latterly Jam with the Motown inflected Someday & Last Nite.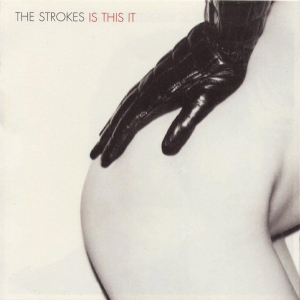 To a degree I've started thinking of them as the bleeding edge of a phenomenon whose existence I've only come to realize in the last year: the Post-Punk Revival.
While Fox is gearing up to join the other Gepettos to try and force us into reliving the synth-powered, novelty pap that filled up the programming of "Rock of the Eighties" radio and MTV twenty years ago (Kajagoogoo anyone?), somehow a section of today's post-adolescence is delving into the world of Fast Product, et. al.
And while 100,000 units (as of 12/21; sales hit 500K by the end of April) might not be enough to keep their multinational interested after a few more months I'm taking the Strokes as sign of hope for the new year.
[Released by RCA 2001]