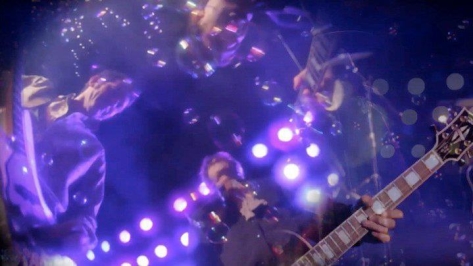 From the heart of that IPO scene comes this creation by one time Double Naught Spies dude Rick Hromadka (see unlisted track 13, a reprise of that band's theme song), with some minor assistance from former bandmate Phil Rosenthal and Jiffipop/Cloud Eleven mastermind Rick Gallego, amongst others.
I've only heard the odd DNS track or two but except for the modern synth/midi whirls and layers (which replace thee olde Mellotron) this seems to have a heavier, '70s tone to it: lots of heavily reverbed vocal layering, efx-coated guitar sounds and certain leads.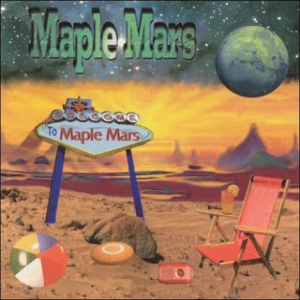 The vacillating rocker Absolute Zero even adapts a bit of All The Young Dudes in its intro. Another familiar intro starts off Fly a catchy, mid-tempo number.
They come out of the box with the crunching, lurching, stacked title track. Perfect Song might not be, but it is my favorite — a terse 2'55" rocker (as opposed to half the tracks which come in at 4'+) built on a firm rhythm and a strong vocal-carried melody, not to mention the chiming guitar intro and those cute "doot-doot" backing vocals.
A little air is let in for a couple of ballads: the efx-tinged Afterglow and the pretty, gentle, acoustic Midsummer Day Dream.
This is a sturdy artifact of genus Power-Pop, ranking along side those such as 20/20.
[Released by Permanent Press 2001]