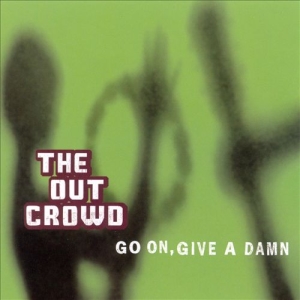 Take an ex-member of a band such as Brian Jonestown Massacre, a Dandy Warhols' producer, a label name with the Stone Roses-reference, which is a subsidiary of another one, with the Love-reference, and that should be enough a reason to keep you interested.
In contemporary terms, this is what you'd call a mini album, but from a 6Ts-point of view, a period from where most of the ideas are drawn from in this case, this is a regular half-an-hour long album.There's general looseness about the songs here, both production and rendition-wise, making it an ideal "weed-bus" ride.
The opener Good Morning, is something like the BMX Bandits "riding" some of the Velvets' tunes, adding some extra jangle, complete with those Duglas- like, slightly de-tuned "Syd-den" vocals, and there's some more Barrettisms, namely in Gemini, which is kinda like Syd covering Gloria for one of his solo records.
Outta garage also comes C'mon Children, a Stones-ish bluesy popsike, the way it was done by the 'Watchband, The Gospel (yet again according to the Velvet Underground) comes with that hypnotic, repetitive guitar riff, and moving a bit towards the moderndaze, there's Time Enough, a British sounding lo-fi indie pop (think Sarah and the like …) with an eastern- influenced acoustic solo, recalling the "kaleidoscopic" works of David Lindley, and you'll find them getting all "spiritualized" (in a bit rawer way though) in the closing number Honey I Ain't High.
Despite their name, these guys (and one girl!) could actually become the "In-Crowd" very soon.
[Released by Elephant Stone 2002]