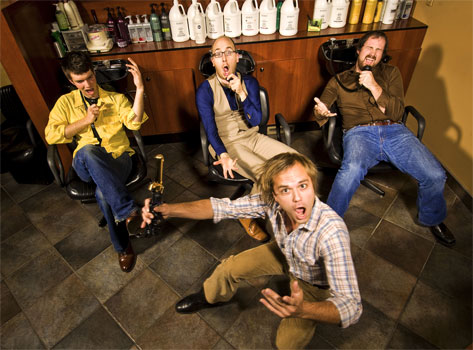 The Sights – Most Of What Follows Is True [Alive/2010]
It's been five years – that's over a generation in rock and roll years — and now Eddie Baranek is back with a new batch of Sights. Picking up Dave Lawson (Metros, Pop Project, Drinking Problem, etc.) and youngster Gordon Smith (Mick Bassett and the Marthas) to replace Bobby Emmett, and Skip Denome (Hotness), the latest denizen to man the drum throne. From a distance of six hundred miles it's been hard to see the incremental changes. Though the first number, "How Do You Sleep?," is a blues-garage stomper of a piece with earlier incarnations, this disc seems to be Eddie's pop move, kind of his Every Picture Tells A Story.
"Hello to Everybody," the second cut, itself is a semi-stomper, but rollicks along with a clean sound, bouncy beat and a tuneful John Lennon-esque wail as he rises up in the chorus. But the change is most obvious in the following "Honey;" a time changing, mid-tempo tune with a prominent electric piano, subtle rolling bass, more extensive backing vocal arrangement and a lead guitar with a warping, very seventies tone that snakes out now and then around the other instrumentation. But all of that goes to support Eddie's heartfelt vocals and the alluring tune itself. "Guilty" is a terse, though with enough time for an extended piano solo, rhythmic workout that comes with that special ingredient of a horn section in the choruses edging it towards soul territory. While "Maria," with its banjo-led jauntiness and even Eddie's upturning vocalization, bares more than a passing resemblance to the "good-time music" of the Lovin' Spoonful. Somewhere in-between can be found "3 Cheers," a compelling tune that's equal parts straight up pop-rock tune (verses) and organ powered, soul-inflected rocker, à la Costello's Get Happy, (choruses). But then in the long instrumental runout it takes a turn into solo George Harrison-ness; weird. The stirring "Back to You" is a refined, mournful ballad right out of the '70s British pub-rock playbook – transatlantic reimagining of the Band, Allmans and the height of Muscle Shoals – reimported here with some pedal steel and mandolin augmentation.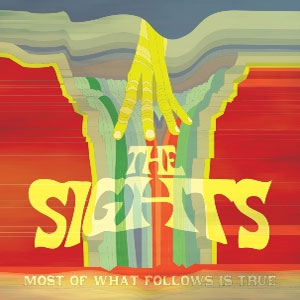 The new members get a chance to step out front. Lawson contributes two numbers: the cute pedal steel strewn, full-on indie-country of "I Left My Muse" – check the Hank style yodel accenting "the blues" on the lyric "left her singin' the blues" in the chorus; and the clip-clopping, novelty, pub-rocker "Tick Talk Lies." Smith offers up the moody rocker "Take and Take" that lies somewhere around Ed Kuepper's solo bluesy excursions.
I can't say the wait has been worth it. Because it's been too damn long!
But every one of the 11 plays I've gone through of this album has been. Now if they would only detour down the turnpike on one of their semi-regular trips to Hipsterville, U.S.A. (a.k.a. Brooklyn) and give us a show.