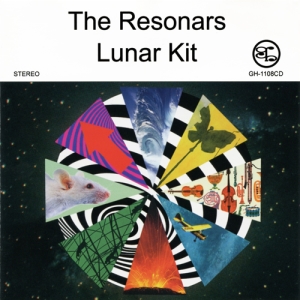 Now, as they use to say, this is where it's at! Though The Resonars usually fall into the "retro" basket, which is not baseless of course, this ain't no plain retro that's for sure.
As far as I'm concerned, this is an idea of how would've an authentic sixteez band sound like, if time-transported into the moderndaze, along with their equipment and recording techniques, but also absorbing the musical experience of the '70s, '80 and '90s, and therefore making the perfect audio-mutant. Also, I'm pretty sure that this is what Lee Mavers had in mind while recording his band's lone album.
Basicaly, it's all about the exceptional harmony outbursts, backed by different mid-to-end '60s all-star line ups. The album opens with Matt Rendon trying to grab A Slice Of Today with the sound of yesterday, along with the day-trippin' guitar riff, earning it's place in the "classic riffs" book.
The next tune, called Under Garden, as well as a couple of others (Why Does It Have To Be So Hard, Flood Lamp Eyes … ) sounds like the early-Who, backing Mr. Ransford on some of his mid'60s tunes, to be replaced with the psych-Action takin' the "strange roads" on She's In Love With Her, and some McGuinnish jangle on Way Way Way Way Out.
Everything You Said proves that Matt has yet another "ticket to ride the "Beatmobile" with Fontana-era Manfred Mann blasting out of the car-radio, and he can also enter the late '60s Detroit "garage" thanks to his Retro Rocket.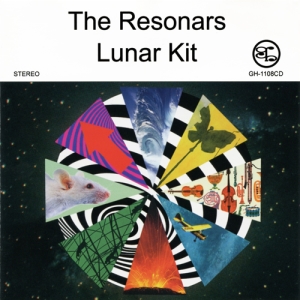 Wouldn't it be a Funny Old World if the Gallaghers would've recorded a song under Liam Watson's guidance in the Toe Rag studio? Well, I think it would be a pretty pleasant one actually, cuz then we'd have more songs like Funny Old World.
Anyway, if you're willing to take a musical time-trip, you don't necessarily need a time-machine, all you need is a Lunar Kit.
[Released by Get Hip 2002]