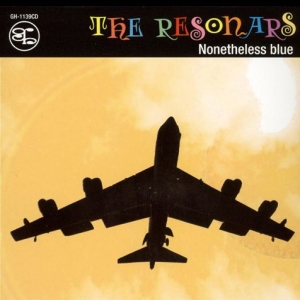 Fourth album by what happens to be the only Resonar, Matt Rendon, and what he's still on about, is giving birth to new generations of "children of nuggets", mostly leaning onto the British side of influences, with just an occasional evidence of his American origins.
As usual, the vocals are nothing but an overload of harmonies, as if put together by certain Mr. Ransford, spread over all kinds of grooves, vibes and rhythms, starting out with the opening title tune, which is just the perfect combination of influences coming from two different coasts, being a powered-up piece of early Beatlism, by way of The Knickerbockers. Another accurate reference point, also pointed out in the press release, are the native soulmates The Grip Weeds, sharing similar Clarke-Nash-Hicks harmonies, going slightlydelic, and being backed by an OxMoon-iacal rhythm section, as heard in Your Concern, Places You Have Been, Sinking Is Slow or As A Matter Of Fact.
Getting a bit heavier than usual, in an in-Prisoned fuzzed-out ballsy garage way, is No Problem At All as well, not to mention the closing Three Times Around, with it's almost cacophonic noisy psych.
Whatever You Want finds them at the very dawn of a jingle jangle morning, with the byrds up above them, there's a snippet of Zombies-like eclecticism to be heard in If Darkness Comes Too Fast, and the only one that seems to slow it down a bit, is the paisley popsike of Every Other Day.
Nothing revolutionary nor new, but nonetheless great!
[Released by Get Hip 2007]