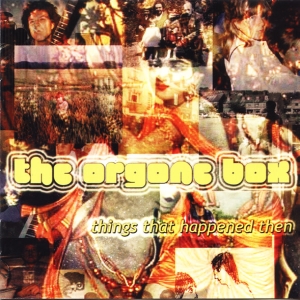 Talking about the moderndaze power-pop sound, the first thing that comes to mind is the American wing of the scene, which is pretty natural as well, considering the number of bands coming out of the US in the last ten years or so.
Still, every now and then, the world is graced with a British release that remind us where it all started when it comes to the "melody men". If "Lennonized popsike" is what you'd call your cup of tea (with maybe just a little something in it), then it's more than likely that you already have the Orgone Box debut, alongside the Rooks and Cotton Mather albums.
Just like it's the case with Rick Corcoran's source of inspiration, when it comes to his albums' chronology, strangely enough, it also tends to go backwards. After the last year's self titled album, recorded in '95 (!), these recordings come from even further aback, from the first half of the '90s, bringing us more of Rick's popcyclopedic sounds.
The lead off track, Last Ride On The Jets, clearly shows what this "revolver" is loaded with, to be followed with Just Like A Woman, written with Roy Orbison in mind, but to me, it's more like reaching for the "big star" and it's gentler moments, taking Dylan's initial concept to another level.
The power-pop jangle of Hello Wonderland mixes all the important "B-bands" ingredients, Cheerfully Hopeless is like something that's been hidden in Michael Mazzarella's "undone box", and Wonderful Mind could've been the best song on Radiohead's OK Computer.
While writing the song Hard For Me, Rick says that he was pretending to be The Beatles, though it's really more Xanadu-bound than Liverpool, even besides it's almost garagey edge, and to round up the wide sound-range, there's also Storytime, which is probably the only thing that waltzing and Revolver have in common.
I don't know if Mr. Corcoran has some more recordings in the vaults, but if not, I'm almost afraid to think about the possible results of his new efforts.
Get ready for a popsike overdose!
[Released by Minus Zero 2002]