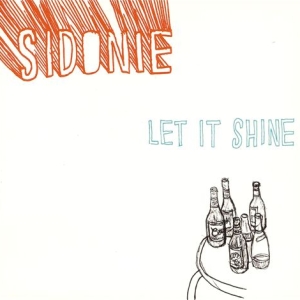 Considering the international distribution deals that spread their sound around the world, Sidonie is on their way to stardom, and they're getting closer every day. Of course, there's one more tiny little detail about them, and it's that they're one hell of a band!
Besides the almost strict late sixties leanings, spread all over their long playing debut and this E.P., there's a whole bunch of kaleidoscopic studio trickery and sound effects, adding quite a contemporary feel to it.
The title track is what you could call a classic Sidonie sound, made of the Mancunian groove, eastern influenced melody and west-coast harmonies. It is followed with an untypical, but deliciously catchy, semi-acoustic pop song written by a fellow Spaniard, El Nino Gusano, and they team up with another Spanish band, The Carrots, for a great cover of their soul mate, George Harrison's It's All Too Much, turning it into a song that could easily rule the pop charts worldwide, while maintaining the Hindu flavour.
Love has a 12-string chime of the late '60, pre-country Byrdsike, Sheltering Sun is a sunshine-harmony piece, backed with an almost discoid rhythm, with a guitar solo that, once again, recalls the ghost of George, and the closer is a "sticky", Parsonified-Stones take on their song, formerly known as Through The Daylights, here called The Birds Are Flying High.
An equally great farewell to the last year and an announcement of what is to come.
[Released by Bip Bip 2002]