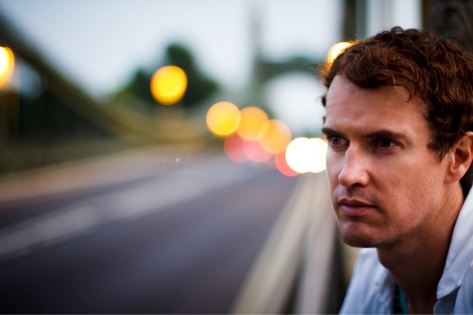 Here's another band about whose releases I've read various intriguing things. Plus, I was once up near Mull, when Mr. Cruickshank kindly took a rare day off from the BBC and played tour guide: off to Oban, up along the western Scottish coast, we went.
Anyway a number of months after its release I got hold of a copy of this, "their" (masterminded by singer/songwriter/producer/multi-instrumentalist Colin MacIntyre) debut album.
This record reminds me a good deal of Rufus Wainright's most recent disc. The instrumentation is sumptuous, with keyboards taking a prominent place. The songs tend to go on a bit much for me (the average length tops 4'40", inclusive of the "hidden track") and revolve around much repetition of both musical and lyrical phrases.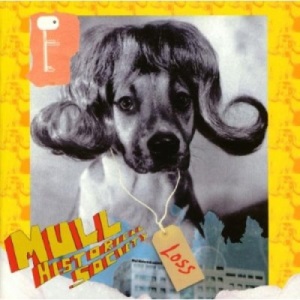 The tone is towards the melancholy. However, two numbers will catch your ear instantly. The first, Watching Xanadu, is a comparatively peppy Pop-Rock tune, built on a flowing melody and a welling chorus, beautifully accented with "chimes" — bits are extremely familiar though not placible.
The other tune is This Is Not Who We Were. The only number to clock in at under four minutes, it is also the rockingest number. Again a certain familiarity hangs over it, while here the bouncing repetitions are part of the hook of the song, and again those "chimes" come in, this time to highlight the lyric: "Standing in the doorway waiting for the bells to strike."
As I've commented previously I'm a bit thick about these things, but there seems to be a theme running through the album: disappointment in our consumer society/modern times. Hence a sense of Loss.
[Released by XL 2001]