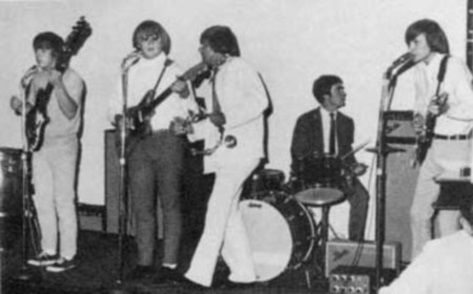 Another three-pack from the Coxsackie gang, though this time they're individually wrapped. These are the albums done for Reprise back in '67 & '68 — Sundazed reissued their debut album, Vol. One (Fifo), a few years back (see issue 55, vol.1).
Each album is appended with two bonus tracks, single mixes (generally pretty radical re-workings in their abridgement); though the 45 appended to the third disc, Shifting Sands b/w 1906 is from the first of this set, Part One.
I'm of mixed minds about whether it would have made more sense to have done a one album survey instead of full reissues. Pull out the "best" bits to satisfy the curiosity seekers, or make them see all the glory?
It's not quite like seeing Joe Theismann get his leg snapped, but at certain points you feel that special something run down your spine (usually whenever Bob Markley opened his mouth).
No matter what favors were owed who, Sinatra's boys must have been smoking some particularly wacky stuff to have released the Muppetsoid, quasi-Garageoid version of Zappa's Help, I'm A Rock as a single; though at almost half the album version's length it toes this side of the humor line. Throughout despot and — got to have been a — raving loon, Markley comes up shy of his pal Kim Fowley with his spoken word pieces.
The good stuff in Part One includes: the jangly, Folk-Rock B-side Transparent Day with its wide separation mix; PF Sloan's chiming, sweet harmonied, pop nugget Here's Where You Belong and a subdued Garage-Rock version of Baker Knight's If You Want This Love with a mellifluous, soulful lead vocal and nice contrasting trade-off vocals, and these kind of weird, short bursts of uptempo, quasi-Honky-Tonk instrumental bits.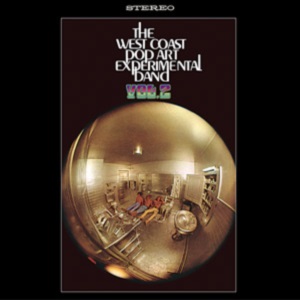 Vol. Two is all original material and generally has a much heavier sound, with Bay Area (Airplane, Quicksilver, etc.) leanings, even though it came out only six months later.
But two of the best numbers are the soft, mid-tempo Queen Nymphet which has a hint of Country-Rock, that becomes even more pronounced in the high lonesome-tinged, banjo-led Delicate Fawn (watch out for the right channel "Boom-ba-boom-boom"s and bagpipes).
Vol. 3 continues on from the direction of the two above named cuts, displaying a melancholic, Country-Rock underpinning with a variety of studio effects – reverb, harmonizer, phaser, distortion, and non-musical overdubbings — spread like icing throughout.
"Side 1" holds the choicest morsels, with Markley pretty much hiding behind his tambourine. The lead off number, Eighteen Is Over The Hill, has clear, understated instrumentation, nice vocal arrangement (even if it is all one guy) and delicate melody reminiscent, coincidentally enough, of the Millennium.
In The Country lives up to its name, in a Calif. way. The confusingly named Our Drummer Always Plays In The Nude reaches for a bit of Lovin' Spoonful jauntiness and mixes in a Bakersfield guitar solo. And Ritual #1 is given an enticing tang by its electric sitar.
[Released by Sundazed 2001]