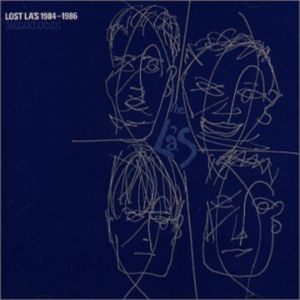 Risking to be laughed at (again), I'll admit that I'm among those who spent endless hours listening over and over to every single available version of every single available track The La's had ever recorded … numerous times.
For a band with just one official album [Go!Discs/1990], it's amazing that no less than a DVD full of mp3s can be burned out of all this stuff. For those familiar only with There She Goes, or maybe the whole of the mentioned LP, let me just tell you that there's sooooooooo much more to this band, and those are actually the worst places to start with!
Having no space to elaborate in detail, let's focus on Breakloose, which covers the earliest demos and live recordings, by the very first (couple of) line ups, featuring some clear evidence about Captain Beefheart's much spoken about influence on '70s/'80s Liverpool, along with just a couple of tunes suggesting the more melodic approach that was to come, of which Get Down Over is a stone cold moody beat classic that never was, by way of The Poets or The Zombies.
Dismissed by some fans as a cash-in, this is a 10th anniversary re-issue of the same collection, with bonuses, chunky booklet, and much improved sound quality. Invest!
[Released by Viper 2009]