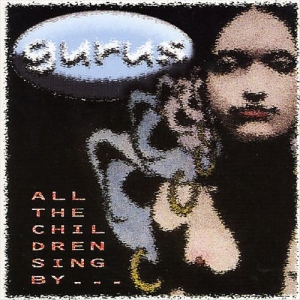 For those of you lucky ones, who happen to be familiar with another Spanish band called, The Winnerys, whose debut release, expected in the first months of 2003, (which is most likely to become the contemporary (Mersey)Beat-pop classic) this should be the one to start with.
Outside of the band's native borders, this one's sure to please the fans of the mid-'60s/power-pop jangle of The Spongetones, The Lackloves, The Resonars and the like.
Gurus wish you a Good Morning with the opening modish stomper, after which they'll make you Fly So High with the song that must be either this year's funkiest pop number or maybe the poppiest funk number around.
The next one, called Big Sea, is a nice Tomorrow Never Knows-psych tribute, and it's followed with another pair of Beatly beat nuggets, Feelin' Alright, with it's 12-string Byrdsy intro, and It's Only Love, sounding kinda like the Lennon's one, only if it had been written by Macca, a year or two earlier than it really was.
Instead of the "panic on the streets of London", which is kinda expected after the first few chords of Falling I'm Falling, what you get is the sound of London at it's most swinging, and by the time you get to the only Spanish- sung tune Formenta, you'll be so carried away by the sounds that you won't even notice the language.
My only objection about this release would be about its cover, which doesn't really stand up to the standard of the music, …. but hey, while I'm complaining about the little things, I'm sure "all the children will sing by" the Gurus, so join in!
[Released by Bip Bip 2002]