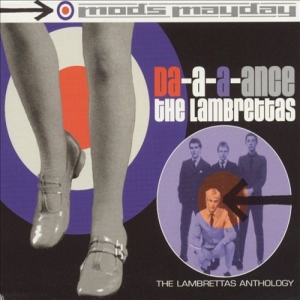 It seems that Sanctuary is joining the Detour label in it's '70-'80s MODerndaze revisionism.
Though you can't say that The Lambrettas' back catalogue hasn't been handled properly until now, it was about time for a complete Anthology like this to appear. Personally, I could really do without the band's second phase (here covered on the second CD), but it's the content of the first disc that makes this more than worthwhile.
As most of the mod-oriented scenesters from the end of the '70s/begining of the '80s, The Lambrettas' concept is beautifully captured in their song/album title Beat Boys In The Jet Age.
Of course, it's no surprise that the earliest efforts are mostly Jam-packed, but they also managed to stand out of the rest of the "in-crowd" with tunes like Go Steady or the Full-e-riff age about Cortinas, which were supposed to be "a guarantee for sexual conquest"!
A band like this just can't be imagined without some pop-aritsh power-chords, heard in Listen, Listen, Listen or some mid' 60s beat stompers like (Can't you) Feel The Beat, Steppin' Out Of Line and the power-pop of one of the ultimate mod-revival dance numbers (along The Names' F*** Art, Let's Dance), Da-a-a-ance, still the one that took them closest to the stars, was the Madness-like ska-way version of Poison Ivy.
Except for just a couple of tunes, the second half this collection/career, is made of nothing more than average new-romantic stereotype and is best captured with the cover of the 'Airplane's Somebody To Love, featuring a sixties influenced band, trying to go with the flow.
Forget about this, go back to the first CD and DA-A-A-ANCE !!!
[Released by Sanctuary 2002]