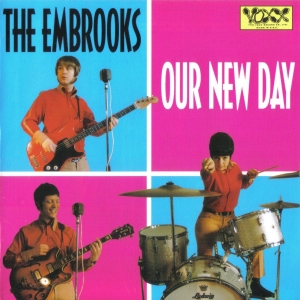 Making a move from the moodier teen sounds to the much more rhythmic approach would really be a hard one not to make having a She-Moon drummer like Lois of The Embrooks. Also, there's some kinda "homecoming" feel to this "new day" of theirs, since practically everything you hear here is pure British sounding beat (which goes for the Dutch covers too!).
All of this, results in a definite modsikefreakbeat album of our days, delivering soon-to-be-classics like Standing Upside Down with Al's guitar pop-artistry, Helen, a single that someone forgot to release back in '66, the great Springtime that brings lotsa "sorrow" into our ears, but pleasant one if there is such a thing, Not The Priority, which it is to me actually, after the first few listens…
If you're young enough to have missed the CREATIONs of the BIRDS, the high flyin' ones as well as the ones from the backYARD, don't let that bring SORROWS into your EYES cuz Mole and friends are here to recreate the ACTION, so don't you dare and miss the second chance !!!
This is a crucial item !!!
[Released by Voxx 2000]