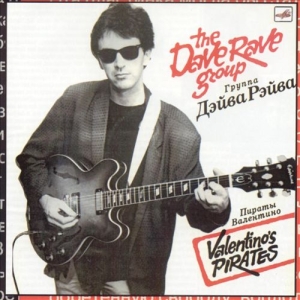 After breaking down some international barriers by being exclusively released ten years ago on the Russian Melodyia label, Dave Rave is finally back home. I must say that it was really worth the wait, because it would be too bad for a timeless pop jewel like this to be forgotten, or, which is even worse, in some cases to be left unknown.
It's questionable if the album would be any more popular than it is, if it had been released on the American continent back then, because it's probably the timelessness about it that made it harder to understand than the more usual new-wave bands. What's important is that those "in the know" believe that it's equally interesting now, as it was ten years ago. The content of the "Pirates" is divided between the more classical, but still special, pop approaches and those that need to be listened to over and over again and then never to be forgotten.
The first half is made of songs like Do It All Over, which is like Buddy's Crickets doin' the DC5's r'n'bigbeat, Welcome To The Next Generation, which, even though not exactly a protest song, still sounds pretty much like a folk-rockin' Barry McGuirre, or Everyday's A Holiday, full of Stonesy Keef-riffs and a sing-along chorus.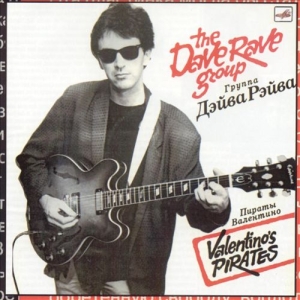 We're still in the classic section, and there's When Patti Rocked, which, naturally, takes you sailing on the new-waves, while the easy listening pop psych of Vanished And Gone would've easily fitted the Bee Gees' British long playing debut.
Some of the reasons why this record was omitted from the top lists of the moment, are full of Van Dyke "sparks" that were invading his ears at the time. One of them is probably Dave's magnum opus, the "sound cycle" Farmer Needs Rain complete with an appropriate gospel-like ending, and the other one is the avantgarde arrangement of Good News, with some cool free-jazzy trumpet interjections.
There's also a precious little pop anthem called All Over The World, as well as the album opening, Father Be Brave, a miniature sounding like a not so "long gone", or a bit more conscious, Syd Barrett.
No matter what part of the album you prefer, it surely deserves its place in the pop history, so don't miss the chance to join in!
[Released by Bullseye 2002]