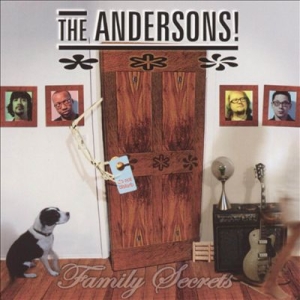 The Andersons could be described in many ways. Besides being one of L.A. contemporary power-pop scene's most beloved acts, made of an all-star line up, they're also one of today's pure pop bands that rocks the most (or it could be the other way around!?) as well as the moderndaze version of the good ol' rock'n'roll family concept that hardly ever misses, borrowing some of the Partridges' melodies, the Gibbs' harmonies, the Davies' riff or two and charging it all up with the Ramonesized energy.
Also, their family tree as such a funny mess that it really doesn't matter if it's really true or not, and it would be a shame not to use it someday for a soap opera script. As you can see, I haven't even mentioned the actual songs yet and, if you are adventurous enough, you're already interested, aren't you?!
Actually, when you hear the songs, none of this would matter anymore, and here's what you get… An infectious melody, the 12-string jangle, lotsa rhythm changes and hooks that won't let you relax while waiting for the next one to be caught on, and all of this in just one song, called Snub.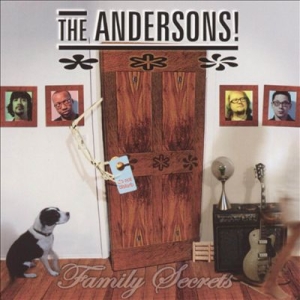 Another highlight comes in the shape of an Apology. I'm not sure if Robbie Rist adores the Vandalias just like I do so he pays this musical tribute to his colleague Dan Sarka, or is it just the same influences taking over them?! It's an excellent piece of pop anyway.
Everybody Knows That You're The One reminds me of some of Grant Hart's finest moments, Ledonia B. is full of Kinky-power chords as if played along some of Ray's '67/'68 melodies, and Looking Glass is a fine west coast-psych, made even more authentic with the Quicksilvery twin guitars solo.
Falling Out is a good proof that the band is also capable of delivering big ballads with vocal harmonies and guitar jangle all over the soundscape and they still rock!
Another one from the "Smile" factory that will keep you smiling for a long time!
[Released by Smile 2001]
The Andersons! web site