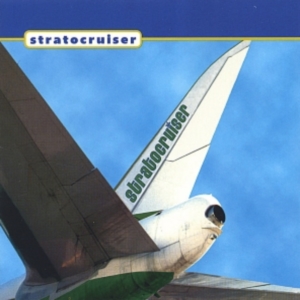 I may be a bit late on this, but since I've just heard it, I thought it'd be a shame not to share my impressions.
Actually, I didn't really think so after hearing the opening track, which is a pretty usual power-pop effort, not promising much more than an average album of the genre, but then, things get considerably better with the following one, being pure mid-'60s 12-string-jingle-jangle (Monday) morning nirvana.
This kind of a chiming, folky way, is the one towards which most of the best tracks are directed, with a slight digression or two, like in the Merseybeat-ish "search" called Straight & Narrow, then there's Too Close Song adding some Todd-like sophistication, the dramatic Byrdsy arrangement of That Sound, Superstar Of Cool, spiced with some psych-tones too, as well as Wonderful Sun, also taking it into the next decade with it's Raspberry-flavour.
Something Funny must've been written with Oasis in mind, or more likely, as an idea how to broaden their Beatle-scope by "gently" adding something "quiet". More Beatlisms can be heard in the kaleidoscopic soundscape of Thinking, gathering a wide palette of mid-to-end sixteez influences and kinda foreseeing "Revolver" in a "Rubber soul-ful" way.
Brave The Storm is a tribute to the post-'Settlement XTC-een Brit-quirkiness and when they rock-out, it's comes out something like power-pop Larry Williams and they call it That Sound.
Besides being a good album on it's own right, collectors may be interested that this is almost the same band as Bullwinkel Gandhi, featuring three of the four members and also masterminded by Mike Nicholson (also involved in The Doleful Lions) and if I may add, this may be his best effort.
[Released by Neon Pie 2003]