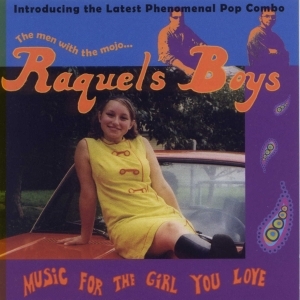 High expectations regarding this album were set after reading a couple of articles featuring the list of influences including, besides the usual "B-suspects", names such as The Merry-Go-Round, The Cyrkle, The Turtles, Boetcher-related stuff … as well as claiming that they were "listening to The Yellow Balloon A LOT while making the record".
Though there ARE lots of sunshiny harmonies spread all over the album, it comes as a kind of a (pleasant) surprise to hear the bubblegum garage sound of the opening Please Thrill Me, after which things get to the more expected, with Forget It, followed by Knockout which, besides it's backing harmonies and the drums being burried too deep in the mix, reveals an evident vintage power-pop flavour.
This Green Lawn is kinda like a long lost Turtles demo, Place I Love powers up the obvious Wilsonian influence, which is also what you get after the opening line of the title tune, rather suggesting a Moby Grape tribute, while Somebody Loves You Girl is another piece of sunshine harmonizer, backed by a "glittering" tribal rhythm arrangement.
Before the Paul Simon-like acoustic closer Please Don't Fade Away, there's also a pair of classic moderndaze power-pop tunes, lacking that extra something that would've make them stand out from the whole bunch of similliar bands around.
Not really up there with all the bands featured on their inspiration-list, but surely a pleasant enough way to spend a summer day to.
[Release by JAM 2004]