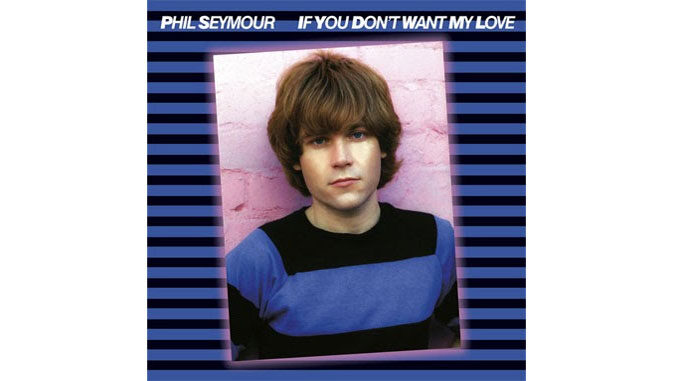 Phil Seymour must have felt quite invisible when he practically accounted for half of a duo that took its name from the other half. Of course, I am thinking of The Dwight Twilley Band in which Phil Seymour played drums, bass and sang on the two albums from 1976 and 1977.
On the other hand, it was probably decisive for the name that Phil Seymour did not contribute to the songwriting. Phil Seymour and Dwight Twilley pursued separate careers after 1977, but without cutting the ties between them.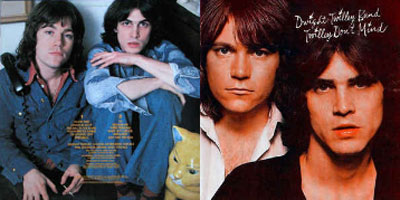 Phil Seymour at least was pictured at the covers of Dwight Twilley Band's two albums.
Neither of the two alone managed to top the initial commercial success with I'm On Fire in 1975, but Phil Seymour came close with his self-penned Precious To Me (1981) and Dwight Twilley's Girls (1984) equaled the US chart position of I'm On Fire.
Apart from the two solo albums from the '80s on Boardwalk Records and a couple of singles, Phil Seymour did not release more in his own name before he sadly passed away in 1993. (Apart from the little-known cassette Buzz Clic with Phil Seymour (1991); reissued by Smog Veil Records in 2005.)
So far, it seems that there is plenty of material in the vaults for posthumous releases – which are personally addressed to scuba divers (sic!) in power pop. Since 2012, Sunset Blvd Records maintains the Phil Seymour Archive Series. Most recently, they released the sixth volume: If You Don't Want My Love. Fifteen demos and masters, whereof eight are of special interest since they are previously unreleased tracks recorded after his time with Dwight Twilley Band and before his Boardwalk record deal.
These unreleased tracks show how Phil Seymour searched for a personal style by testing a number of more or less fitting covers in a way similar to how to try on clothes. We thus get a glimpse of the process behind the development of a budding artist. The title of the compilation is from the John Prine song which Phil Seymour covers in an up tempo way. Another example is Seymour's popped up cover of Tom Petty's rocker I Can't Fight It. Yet one more fine illustration of an artist in the making is the acoustic 1980 home demo sketch of his own I Really Love You, later to appear on the self-titled debut album.
Can we hope that Sunset Blvd Records has treasures left in the archive for a seventh volume?