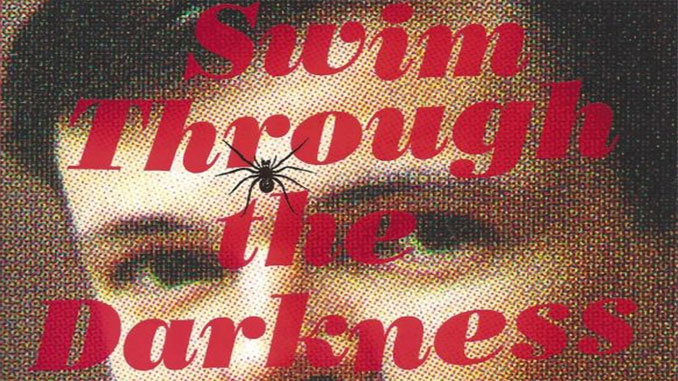 Mike Stax's multifaceted biography not only brings a story about the almost-a-star-musician Craig Smith, interesting as it is on its own merits, but it also tells about the fickleness of the music industry, how personal descent may be induced by an altered mental state if it remains untreated and the downside of the lack of a proper social security network.
First things first: the author's short CV. Mike Stax (born 1962) is an (ex-?) Englishman with such a passion to '60s music that he moved to California to play bass for the retro-r'n'b group The Crawdaddys in 1980. A couple of years later he established the prestigious music magazine Ugly Things that specializes in wild sounds from past dimensions. After massive 46 issues to date, Ugly Things still gives voice to music and musicians otherwise threatened by oblivion. As a musician Mike Stax was member of Tell-Tale Hearts and The Hoods during the '80s and '90s, respectively. Nowadays, he sings lead in The Loons along with editing Ugly Things. Swim Through the Darkness: My Search for Craig Smith and the Mystery of Maitreya Kali [Feral House, 2016] is his first own book.
Swim Through the Darkness deals with the rise and fall of Californian Craig Smith (1945–2012). In the mid-'60s he had almost the world at his feet as he acted in the background (in The Goodtime Singers) to Andy Williams schmaltz TV show while he was friends with Monkee Mike Nesmith and Beach Boy Mike Love.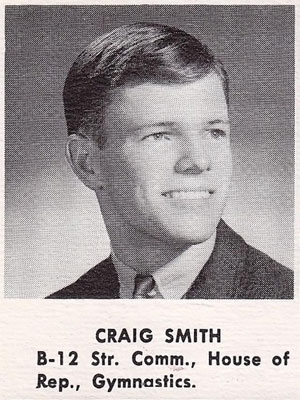 Smith was moreover a successful songwriter (warning: explicit content) and a singer on the verge to break through as a pop star in various constellations at a time when folk "hoots" became empowered by electricity. In addition, several things were cooking but without becoming of fruition; an aborted TV show (The Happeners) and an unreleased album with the folk experimentalist group Penny Arkade (cf. Not The Freeze, Sundazed [2004]).
By 1967, the hippie movement had become established, foremost in California. The power that flower power exerted was not always constructive. Its recommended life style caused casualties through a fixation of introvert search driven by general mysticism and drug romance added by a dash of domesticized Eastern philosophy. Also Craig Smith became captured in this zeitgeist. Experiments with hallucinogenic drugs and socializing with the anti-social Manson Family turned the previous outward and easy going guy into something else. From here it was a free fall for him.
When Craig Smith came back traumatized by an assault in Afghanistan during a travel along the "hippie trail", it was under his new name Maitreya Kali. You do not need a PhD in psychology to suspect a megalomaniac disposition, as "Maitreya" translates to "future Buddha" and "Kali" to the more modest "destroyer of evil/mother of the universe". With the cash flow from royalty checks, he made another trip to South America. Maybe it was a combination of hard drugs, the lack of commercial success and the discovery of that the world is not always a friendly place that made him snap totally when he came back from that journey. This loss of naivety was probably further accentuated when his girlfriend left him. Smith's escalating erratic and hostile behavior finally sent him to jail after he attacked his mother in 1973. After that he mostly lived outside the society and died, tragically, alone in North Hollywood Park in his sleeping bag at the age of sixty-six.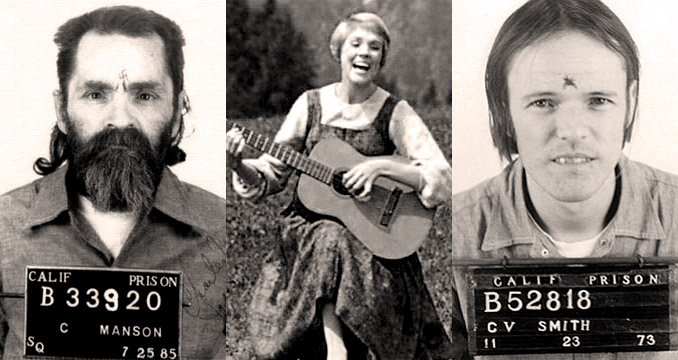 No wonder Mike Stax's fascination for Craig Smith started with listening to Maitreya Kali's obscure and strange self-released albums, Apache and Inca (1972). These recordings fueled Stax's intense search for Maitreya Kali. For a time span of fifteen years he did not manage to get in touch with Smith in person – despite substantial effort put forth and the fact that the sought after target was in close range all the time. At times, it must have been like chasing a ghost. The closest Stax demonstrably got to Smith physically was when Stax claimed his ashes that Smith's family members did not want.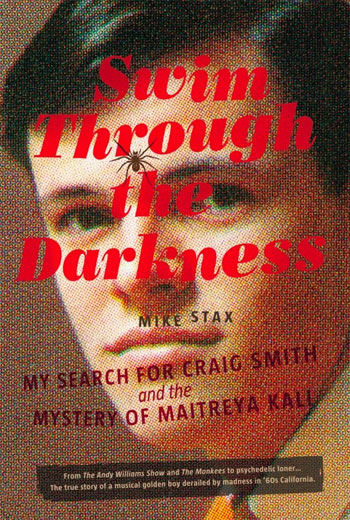 No matter if you like this kind of music or not, Swim Through the Darkness, conveys a story that is bigger than music. We are told about the harsh music industry and the thin line between failure and success. Furthermore, the cynical social environment with no real friends or family there to help you when things are going wrong is well described as is the effects of an absent social security network that should take care of things in replacement for such a personal network. A real down to earth documentary, accordingly.
Piecing a such consistent story together as Swim Through the Darkness from previously scattered bits of information of various kinds must have been a real challenge for Mike Stax. He has succeeded impressively well in his endeavor and completed a book not only for fans of Californian '60s music but also for those with wider interests of what is behind the façade, whether it is the psyche of the artists, music business strategies or social matters.
A map of Los Angeles would have been useful for the reader though, in order to connect the whereabouts mentioned. And Craig Smith's royalties deserves a more elaborative treatment since this money sowed such discord. Despite these minor wishes, Swim Through the Darkness is as you surmised highly recommended.