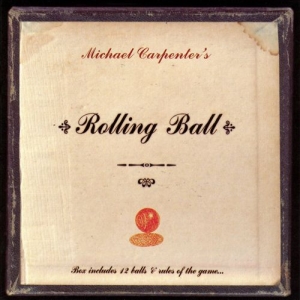 Between countless sessions, finding him mostly behind the mixing desk, or even as an essential sideman, Michael Carpenter finally manages to release his third solo record, after a long but more than worthy wait.
Throughout the years, whenever his name is mentioned in the album credits, he made us expect a LOT, and naturally enough, we expect the most when it's his own thing that he's about.
The only problem that I have with this record, is to decide whether I love more the good old, super catchy power-pop vibes, hitting you right in the head from the very beginning with the title tune, or the songs carrying the torch of widening the sound-scape, which they easily do.
If you're up for the ones that will grab you by their hook the second you hear them, try Emily Says, with it's Hollie-melody and West-Coast-ish harmonizing, causing the same "pain inside" as the Cosmic Rough Riders, powered up with a bit of Costello, or the one that would surely sound Good Enough on "The best of …" release by either Elvis Costello (again) or Jellyfish, as well as the irresistibly infectious chorus of You And Me.
Everyday and The Ache make a countrified Americana pair by way of Van-the-Man, while Nothing At All makes a perfect cross between the American and Brit influences.
The Day Before will take you to an unexpectedly dark, psychedelic corner, lasting only while Michael manages to push back the melodical outburst, which he does but not longer than until the first chorus and at the end of album, there's also an acoustic, unlisted surprise tune, that wouldn't sound out of place on Weller's Wildwood.
Too bad that its official release date is just September the 6th, otherwise, this could've been the perfect summer soundtrack but then again, there are more summers to come and this album WILL last!
[Released by Laughing Outlaw 2004]