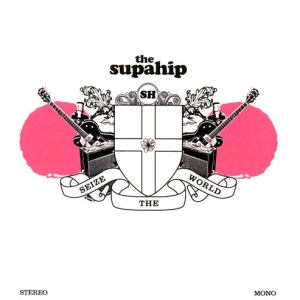 Here's the latest one from the workshop of Aussie pop-wiz Michael Carpenter, teaming up with another native soul mate, Hitchcock's Regret's Mark Moldre, to create another tribute to the times gone by, summing them up in the most varied way.
The opening Like Love is pure post-Beatles Macca, while No Tomorrow hands it over to his musical twin Brian Wilson, "born just two days and one ocean away", and they're throwing in some mean funky bass Macca-ronies in Tulsa and Something's Gotta Give, which both sound like "revolving" Beatle-psych, taken a-"Beck", while in Satellite a similar idea is given a more conventional power-pop approach.
Everything's Alright brings to mind the earlier jangly works of Elvis Costello, Falling Backwards sounds like a jugband-ish piece of pop, and Hanging By A Thread is a swinging jazzy Americana, before they end it with an omnibus, or a poperetta, or whatever they call it these days.
To keep things in the overall retro maniacal mood, as a special bonus, you also get the mono mix of the album (minus two songs).
[Released by Big Radio 2005]