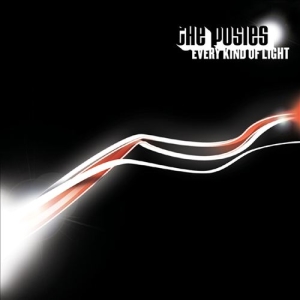 After quite a few retrospective, live and solo releases since Failure in 1998, the two of the moderndaze power-pop "big stars", Ken Stringfellow and Jon Auer, join up for the first proper Posies album in the new millennium, backed by their "usual" ever-changing rhythm section, this time comprised of Matt Harris (of Oranger) and Darius Minwalla.
Summarizing their experiences from the "in-between" years, and adding them to the initial concept, Ken'n'Jon offer us their latest "pose", which should certainly make it worth the wait for all the longtime Posies fans, and also draft in some new ones.
Quite unusually, the album opens with an almost spy-soundtrack sounding It's Great To Be Here Again!, full of Meek-y spaceish effects (and appropriately titled too!), before they recapture their most melodic past in Conversations, combining the clean-cut early daze with the 'Frosting-era crunch, which is also the formula used for Love Comes.
Besides the usual noisy Big Starry-eyed classics such as All In A Day's Work, or the "eye-opening" Nazzy-attack of I Finally Found A Jungle I Like!, there's also plenty of laid back "soft commands" like the dreamy popsike of Anything & Everything and That Don't Fly, or the gentle "trackarack" Last Crawl, as well as some rootsy soulful blues in Could He Treat You Better?.
Besides the political hint or two between-the-lines, everything remains catchy enough to make you smile, which seems to be the case with The Posies, whatever "kind of light" they shine.
[Released by Ryko 2005]