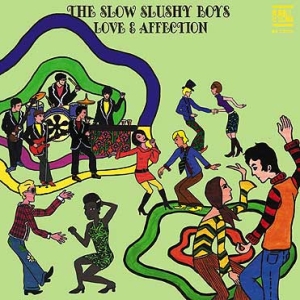 Larsen's subsidiary B-Soul label continues it's delivery of some of the best vintage soul sounds to be heard these days. This time around, it's The Slow Slushy Boys, showing their "love & affection", as well as competence, for the genre.
Wearing their influences on the sleeve, they cover some obscure super cool dance grooves such as Motor City's Nathaniel Mayer's (I Want) Love & Affection (Not The House Of Correction) or Shotgun Boogaloo, as well as some more familiar, but equally cool material like the Turners' I Can't Believe What You Say, Garnet Mimms' Look Away or Arthur Conley's I'm Gonna Forget About You.
But they sure know their own way through it too, as proven by the Stax-astic pair of When Will We Get The Power and the MGs-like instrumental organ-isation Slush Puppy.
There's also the white-boy blue-eyed soul side of the band, heard through their own Be Natural and even some moody Zombie-heaven of Never Bad Times.
File under floor-filler Northern Soul classic in the making.
[Released by B-Soul 2005]