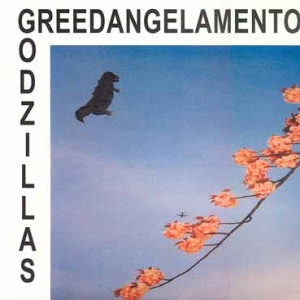 Besides the usual dose of soulful boogaloo, offered by the label's houseband The Slow Slushy Boys, here's another pair of nice little French 10-inchers, widening the scope of the mid-to-end sixties influences, adding some female folky teen sounds of Les Godzillas, as well a dose of snarly garage punk of The Deltabonds.
As announced in the liners, it seems that this will be the first AND the last longplayer released by Les Godzillas, which is a shame, since they really do seem capable of delivering the girly aspect of the folky punk genre, as heard both through the moody originals (Sunshine and Angel).
As well as a bunch of well-chosen variety of covers such as The Seeds' Can't Seem To Make You Mine, Wanda Jackson's Funnel Of Love, or the more recent He's Not Far by The Pandoras and The Fall's Hotel Bloedel, and even the surprising pair of Italo-Francophonic beat Toi mon roi and Adriano Celentano's Quel punto.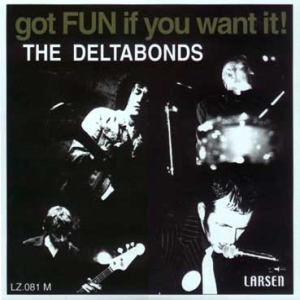 As for The Deltabonds, their influences come from a bit wilder and angrier side of the period, resulting in classic garage punkers, that could've found their place on any of the genre-defining comps, like I'm Satisfied, which seems like a cross between The Syndicate Of Sound's Little Girl and the 'Magoos' We Ain't Got Nothing Yet, while the motorcity power of Some Fun Tonite and Fine'n'Dandy is sure to take you "back in the USA".
These two work fine'n'dandy if paired up … take The Deltabonds to wake you up, and follow them with Les Godzillas for a lazy Sunday afternoon.
[Released by Larsen 2005]