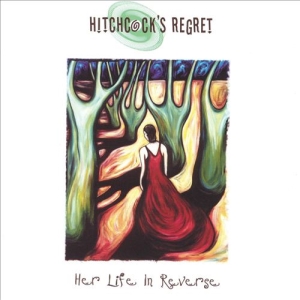 Elsewhere on these pages, I've already stated that the name of Michael Carpenter (here in the producer's role) could be enough a reason for an album to be way above the average and as he puts it himself in the liner notes, this time around, it's really about the band.
Not that he hasn't done a great job, but it seems that Hitchcock's Regret would've done their thing with or without him and that would be an incredible amalgamation of everything you've ever loved about music.
Besides the heavy Beatles presence, hanging all over the album, on offer are also some Neil Finn-gerprints on the coulda-been-hits How I Wish You Were Her, She's Looking Through Me and the one called Don't Wait, which I'm sure, would've increased the Gallaghers' fortune by a coupla millions.
Adding to the "variety show", there's also a kind of a BIG Jellyfishin' production of the Wilson-ian-as-if-done-by-Squeeze tune She's All That I Think About, a fuzzy Hendrix riffage, against the (John) Power-full chorus of Tripping On The Wire, an imaginary outtake from David Crosby's If I Could Only Remember My Name called In The Summer, a piece of "magical mystery" psych, Space And Time, that special brand of Gene Clark-like popsike-country with a Blue Nile-ish soft touch in Milkwood Moon and Salisbury is an eclectic kind of harmonious folk, in the way it was done by Simon & Garfunkel.
Though it should be about Hitchcock, there's a hidden track on the end of the album, sounding more like Woody Allen's jazz band ….. just another proof of the band's wittiness.
[Released by Laughing Outlaw 2003]