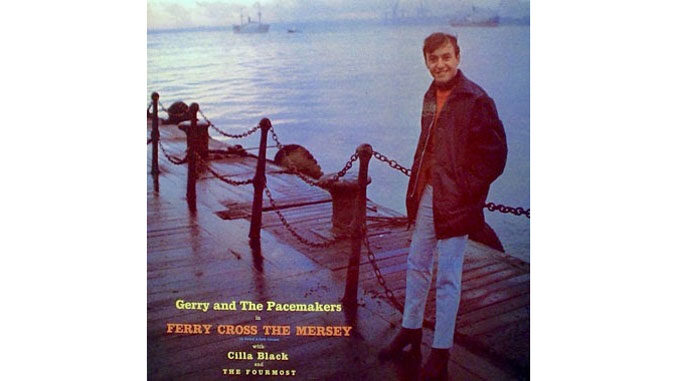 Many swore by the mighty Dave Clark Five; most of course – especially the girls – pledged undying allegiance to those Beatles. But in my own personal rockin' schoolyard sweepstakes, it was Gerry and his Pacemakers, and their majestically Merseybeating I'm The One in particular that remained Top of My Pops throughout that most ear- and earth-shattering year of 1964.
Whenever happily miming to 1050 CHUM-AM Radio down in the basement, strapping on one of Dad's discarded tennis racquets as my gerry-rigged Rickenbacker, it was invariably held chin high, à la Marsden; the better to strum 'n' thump my every waking, shaking hour. Then come Easter '65, I found beneath my bed an actual 6-string acoustic of my very own! …plus a Capitol Canada long-play first pressing of the Ferry Cross The Mersey soundtrack. Did I have two of the cooooolest-ever parents or what?!
Well, I still play that album often; especially this afternoon, as I remember that meaty beaty bouncy man, and Swinging Sixties spirit which was, and forever shall be, Gerry Marsden.
Try, everyone, not to let this day catch you crying,
Gary Pig Gold
Back in the basement
3 January 2021