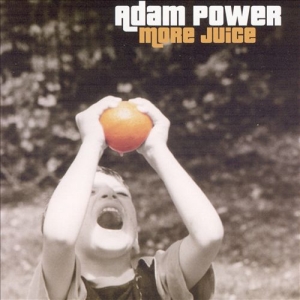 The fact that the record comes from the "workshop" of Michael Carpenter, could be enough a recommendation these days, but this one really knocks me off my feet!
I have to admit that I like it even more than Michael's own stuff, which really isn't an easy thing for a band/artist to achieve. Though it really doesn't sound like that, the album was recorded over the period of six years (1997-2002), and it clearly shows where Adam's main inspirations are coming from.
As heard in the opening track Under The Influence, he's mostly "fantasizing about the '60s way of life", expressing it through his own, contemporary interpretations of what he's heard on The Beatles/Beatles-influenced records, with a coupla slight digressions.
The next one, Idol Caper, is even more obvious, being a McCartney-ish tune in a Lennon-ish way, more pure-Macca can be heard in Little Foreign Places, as well as in the baroque-pop stylings of the title tune, also adding a bit of that technicolored, Jellyfish power and, before we get to the "digressions" part, there's also "a quiet one" called The Milklady.
Not getting too far from the "B" section, Winston Jones recalls the mid-to-late '60s Bee Gees (very much!), Rise is classic Kinky balladry and Face In Time is a Nazz-like piece of power pop.
There's a song called TR2, showing that this guy can ROCK when he wants to, offering you a bite of the "electric banana", and if the folk-rocking jangle is what you're after, get In My Shoes across the Bridges (which borrows a bit, probably unconsciously, from the American Merseybeatsters Spongetones' She Goes Out With Everybody).
Though it did take a bit too long to make this one happen, it was most definitely worth the wait. So, I'm not sure about the "juice", but I do want MORE of this!
[Released by Laughing Outlaw 2003]