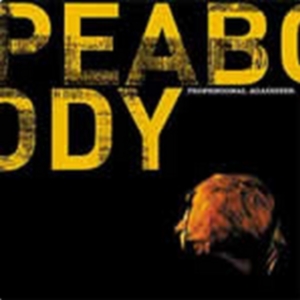 A few might remember back in issue 1 I talked about the best unknown band I had seen on my little jaunt to Australia. And that the EP I had picked up was a little shy of my expectations. Well the follow on album I had mentioned then has finally come out and it has all the focus and energy that I had hoped for.
Lead singer Bruno Brayovic affects an English accent, somewhere between Weller and Strummer with echoes of other odd '77/'78 characters, and plays a sharp-edged guitar with serrations of distortion. The rhythm section of Ben Chamie, bass, and Grame Trewin, drums, pulls off the tricky act of being tight and hard drivin' while adding a touch of swing.
Rockwell is the perfect example of all the preceding. It has a slow building instrumental intro led by a picking guitar, and then it drops back to let the lead vocal start in a conversational tone. The pace rebuilds and Bruno's voice works its way into a full bore roar as the chorus kicks in. Once more around the track and then redline it past the checkered flag, all in under two-and-a-half minutes. All ten numbers just break 30 minutes in total, and would have come in under that, except for this habit people seem to have these days of making the last tune on a record the "big epic."
Anyway, the following number, Days And Nights, is a full-on rocker, something along the lines of the Jam's In The Street Today. Neatly embedded in the bridge is an arresting contrapuntal (the union says I've been deficient in my use of such words, and that I'll be banished from the Pazz & Jop Poll next year if I don't get with the program) vocal segment.
She's Heading Unto Zion, besides being a mouthful, is a ringing, clanging, mid-tempo bit of oscillating Pop-Rock. Flight 101 starts with a nice jangling, loping intro and matching verse, but then sinks its teeth, deep, as the chorus fervently kicks in with Bruno joined by a gang of backing vocals which switches in turn male to female as they come in and out.
It fades out to just the buzzing of an ungrounded amp which proceeds to feed into the charging Stupid Boy, a slice of Post-Punk cut from a layered delight of Fast Product period Gang Of Four and Treble Kicker-era Pavement, but more, you know, Rock.
Butterflies And Clowns is a swaying, mid-tempo Pop-Rock number with a note of accusation — "…You've got your bonus disc, but what's the point of this, when half the songs are hit and miss…" — though I have no idea against who, and a sharp little horn section in the choruses.
The horns grab a more prominent place in that big closing number, The Greatest Compilation Of All Time (an elusive allusion), sounding echoes of the Chicago Transit Authority but in a gruffer, more clangorous style. Either way it all adds up to one of the most satisfying platters of '03 so far.
[Released by Nonzero 2002]
Peabody website