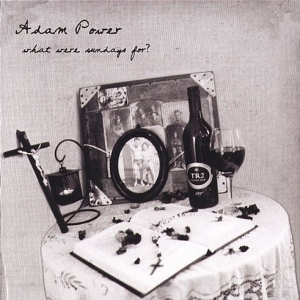 After his debut More Juice from three years ago, which was actually a collection of recordings made over a six year period, Adam Power comes back with his first "intentional" album, created, just like all of his previous studio efforts, with a generous help of pop-wiz from Oz, Michael Carpenter.
As he's already proven to be capable of, Adam skillfully moves between the classic examples of pop songwriting, from usual Beatlisms of the McCartney-ish balladery and baroque-pop (Trashed, Two-Faced) or Lennon-like whimsy (Truth, Sad And Lonely).
Through "The obvious" Kinky ways and moody Brit-sounding indie-popsike of the title song, with a nod or two towards Brian Wilson, to the more upbeat stuff that rawks-out Nazzy-style (Heartbreaker), punches right into your Faces (Eunice Chantilly) or pays tribute to classic Raspberry-flavoured power pop sounds (Walk).
Juicy enough!
[Released by Big Radio 2006]