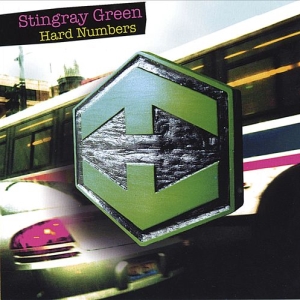 Leaving behind the cartoon-like "Monkee-business" of his Vandalias-alter ego, Dan Sarka comes out into the light, teaming up (again) with Kent Militzer and Dan Boardman, along with their garage punk origins, to power things up even more.
Sure enough, there's plenty of it to remind you of Dan's glittering Vandalian past, from the mid-'60s jangle of I Can Count On You, Something Else and Hard Cold Stone, through the big power-pop-ballad, "crossing" a Humble-Pie "bridge" in Good Intentions, to Quadrophenia-period sounding Who (When She Comes).
Of the "new-found"source of contributions, Militzer provides the garage punk romp of Bad Batch, along with the jazzy-flavoured power-pop of Christmas Lights, while Boardman throws in a pair of glam-ish rockers (Go Home, All Over You) just for the good measure of it.
Funnily enough, the label on a bottle from the back-cover of the CD describes the "value" of the "Hard numbers" just perfectly: "Mod podge / gloss lustre"!
[Self-released/2006]