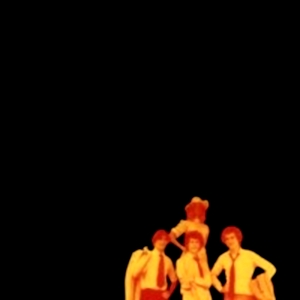 After the two Bus Stop releases containing the works of Lane Steinberg (Wall of Orchids / Tan Sleeve), it's good have the retrospective of his "Windy" days.
Back then, they used to say that they "wanna present their songs in bare bones, without much ornamentation" and indeed, what more would they possibly need besides their heavenly vocal harmonies and top-notch pop songs?!
The composing duties are shared between the two partners, now known as Tan Sleeve, Lane and Steve Katz (now Barry), and they've done a remarkable job. Most of the time, the sound is somewhere along the "intelligent pop" line, a term made up by someone to describe the music of The Zombies or The Left Banke, most notably in You've Changed, Danielle, Peggy Lynn or Something New, but there's also a whole lot of other things that could be "squeezed" into it, like in Living In The New World, which is the best song that Tilbrook and Difford never wrote.
Or when they're almost teasing some of the other '80s acts with songs they could only wish they'd written (Dying To Be Different-Prefab Sprout / I Can't Say No To You – Joe Jackson, House On Fire – post new wave XTC), or in the "Hollie"-harmony leaden mid'60s pop of Something Tells Me and You Called My Bluff.
They also come up with a freakbeat-ish "pretty woman" guitar line, worth the inclusion in any classic-riffs book, leaving no "time between" I Am The Garden and it's classic psych tale, and there's even some harp fueled garage r'n'beat in Deleware 89763, as well as some bluesy prog-folk, recalling the musical aspect of life of private Sorrow in She's Mine Forever.
After all, we must conclude that "anyway The Wind blows", "there's a storm coming" and the best thing for you to do is to give yourself up to it.
[Released by EM 2002]