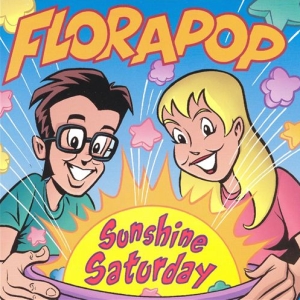 This is an album that could be described as "children of the new millennium smile association company" (if you can't solve the riddle, this disc is not for you, unfortunately) membership card.
Taking the best parts of "sunshine harmony pop" from the end of the '60s and blending it with some vocal/instrumental sound snippets, the husband/wife duo of Mark and Lisa Flora make their own sunshine concept that could easily pass as a various-artists compilation, featuring the genre's most memorable moments.
Some of the mentioned link-miniatures sound so great that you'll feel like crying because of their early endings, but of course, there are plenty of "real" songs to make it up. The Floras also share all the vocal duties, therefore adding yet another dimension.
The ones where Lisa takes the lead, are being put through some lush-sounding (referring both to the nature of the vocals and the British band comparison) feminine approach to the usual sixteez influences, like the pet-sound of Once Upon A Saturday, the "white" Beatly-sounding rocker Whatever Happened?, the Drake-ish/folky Two Lines or the west-coast-bound Raystars.
On the other hand, Mark will take you for another musical history-lesson ride, where you're about to experience an acoustic take on an imaginary Macca-tune called Doot Doo, the Jan & Dean-like minimalistic production of You're My Baby, mixing up "the sun and the rain", if you know what I mean, and there are also a coupla power-pop mid'60s reminiscing like I'll Always Feel This or A Good Cry, which would've fitted The Lackloves' set.
After all, how could you possibly not be interested in a band, led by a married couple whose daughter's name is McCartney?!?
[Released by JAM 2002]