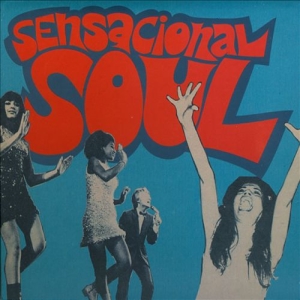 – 37 Groovy Spanish Soul & Funk Stompers 1966-1976 –
With what I have in front of me being only a taster of the real thing to come in September 2006, these 14 tracks "taste" quite nice, promising that the remainder should make a "sensacional" addition of another 13, just as funky ones.
Without any liners (but with a detailed ones, along with lots of pictures, to be included with the regular release) I'm not really sure about the release years or any specific data about the artists themselves, but most of this shortened content surely fits the above subtitle.
With the highlights actually being the first two opening cuts, the (Arthur) Brown-coloured quirkiness of the funky-soul hybrid of the LOS BUENOS' appropriately titled Woovy Groovy, getting as punk-ish as the genre allows, and LOS IMPALAS' Todo gira, which makes it as funky, as any of James Brown's late sixties output, complete with a slightlydelic guitar solo, that might've been shot right out of the "revolver".
On the instrumental side of things, most of the stuff fits right into the Stax-like grooves by way of The MG's or The (B)Mar-Keys (CONJUNTO NUEVA ONDA-Golden Soul, HENRY VIDAL-Black Bird, GUPO ANONIMO-Imprevisto, FRANK MILLER & HISPANIA SOUL-Melenas Club … ), while Tabasco by LOS PEQUENIKES recalls the early Traffic vibes.
This should be more than enough to keep us groovin' and stompin' until September, when the rest of it comes our way.
[Released by VampiSoul 2006]