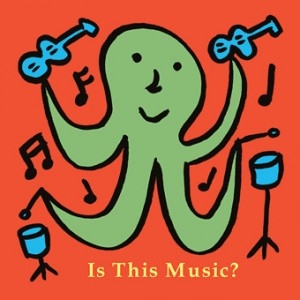 The importance of Teenage Fanclub is immeasurable, from being one of the main forces behind the process of revitalization of the Alex Chilton legacy, to simply influencing a whole new generation of bands all over the planet.
So, it was about time for an album dedicated to the 'Fannies "concept". There are some radical arrangement changes to be found here. The most significant ones are being made by The Deezleteens, delivering a country version of Starsign, former bandmate and BMX Bandit, Francis McDonald with his DIY "kitchen sing" take on The Cabbage.
Then there's another Scotch popster Davy Scott teaming up with the main 'Bandit, Douglas Stewart, for a rootsy reggae (!?) version of Neil Jung (for the occasion appropriately subtitled "Brothers In Rocksteady) and there's also Davy's own band The Pearlfishers, known for it's "Brian Wilson preservation society" activities, choosing (obviously?) the song Dumb Dumb Dumb and giving it an almost unimaginable SMiLE-intimacy.
The Posie Jon Auer makes a perfectly suitable spaceish arrangement for Speed Of Light, Michael Shelley looses a bit of the volume but adds an extra emotion or two in I Don't Want Control Of You, while the Aussie power-poppers Groundswell, manage to take The Concept onto a whole new level, with just a simple rhythmic change.
If you can't imagine a Teenage Fanclub song with even more vocal harmonies than in the original, check out Sweet Apple Pie's CSN-harmonizing in I Don't Know, and you just won't believe your ears when you hear what the Gallygows had done to Everything Flows… I think that from now on, they can almost claim their own copyrights, it's THAT good/different.
Besides a coupla more nice, soft-sounding takes by Baby Lemonade's Mike Randle (Planets) and Whitetown (December), there's even a Kraftwerk-ing instro title tune by Solarscape, as well as some songs that you just can't resist the beauty of, not minding for the lack of some major arrangement digressions.
I always use to say that the purpose of these compilations should be divided between the main one, which is the actual paying of tribute, and the other one, which is injecting something new into the originals, instead of plain recycling, which could be pretty hard of course. From that point of view, this could easily be the ultimate tribute album.
[Released by Painted Sky 2002]