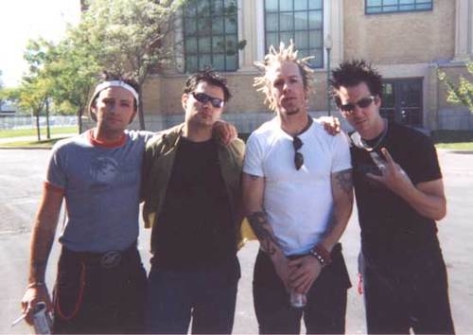 Hmmm, it now only takes one Platinum album to get a multinational-funded label deal. Lit's Dirty Martini presents another slightly scruffy Punk-Pop band. They have a good pop-sense, a way with harmonies and a tight grip on the crank.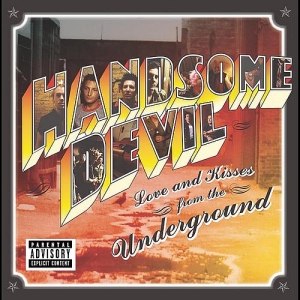 I don't know if any of the songs here will leave a lasting impression after even the 12th listen, but in the moment – and probably live – it's a good, chunky slab of Rock and Roll. They do wear their influences on their sleeve (see Social Distortion, Rancid, Nipple Erectors/Nips…) and show a bit of range in the form.
There's plenty of straight ahead stuff, like Samurai, Bring It On and Tie Me Up; a bit of first LP Beasties in Makin' Money; a tinge of Cow-Punk with that galloping rhythm and a slice of pedal steel guitar in Hard Living Clean; and a small vein of straight ahead Pop-Rock in Sorry Charlie.
But the kicker is a true Power-Pop nugget, Barbecue. Two minutes and fifty seconds of thick and chunky riffs, clockwork four on the floor, delectable Calif. vocals with just the right tincture of harmonies and an oh-so-cool drum roll-led instrumental break.
Even the segue into the aforementioned Bring It On is picture perfect. These boys could be a Rubinoos for a new generation, and each needs one. If you can't take the annoyance of "Modern Rock" radio as you're tooling around in the Dart, this will definitely get you from point A to point B in fine fashion.
[Released by RCA 2001]