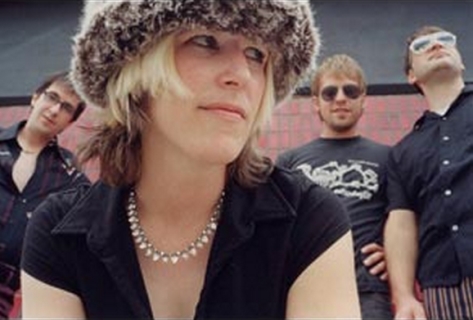 And for those who want to Rock, another fine combo from Detroit. They're led by one time Ten High headmistress Wendy Case, on a two guitar, bass and drums attack. Ms. Case has a shredded, throaty vocal style, similar to Joan Jett's but more so.
The backing is tight, roughhewn Rock with energy and sparks from the slicing and dicing of their wall of guitars. The melodies are simple, mostly carried by Ms. Case's voice abetted occasionally by an unexpectedly lyrical (word of the issue if you haven't figured that out yet) guitar lead. The one lacking is the absence of a second voice, something to provide counterpoint.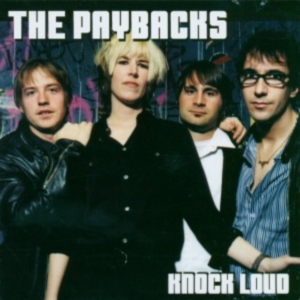 There are some very under mixed tuneful backing harmonies (Just You Wait & Black Girl) and some more prominent, ganged ones (Tie Me In A Knot), but even they appear very sparingly. That said, it barely knocks a half-point off the judges scores.
The album comes out of the gate with a one-two punch like no one else this season. The semi-familiar, chomping rocker Just You Wait (and are those bells buried in there?) just smacks you senseless with it's power yet tickles you ear with its melody.
And the even higher amped Black Girl will have you splayed out on the floor begging for more. Even the ballads come revving over 5000 RPMs: If I Feel and, giving in totally to the Metal, the aforementioned Tie Me In A Knot which is case hardened and looking to show Lemmy a good time.
Hollywood is a 1'48" Chuck Berryish romp ready to go shot for shot with Keith Richards. And it all ends with the taut, epic (5½ min.), cautionary tale Vegas. Pop this record in the player, set "continuos play" and the Dart will make the Rockies in 22 hours.
[Released by Get Hip 2002]