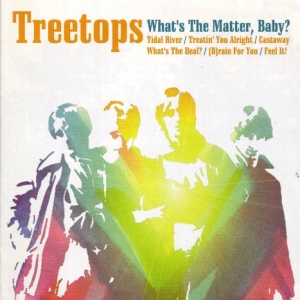 The sound of the debut release by this Melbourne band is best summed up in the opening line of their press release, describing it as "harmony and melody, acid-inspired pop and summer-of-love California beach'n'desert sounds".
To make it even more acceptable, for those who don't remember the summer of love, I'd also add that the overall experience isn't too far from something like "the Cosmic Rough Riders playing distinctively British sounding indie pop from mid-to-end '80s", and also adding a bit of their almost-national heritage in the shape of some melancholic "chills" in the opener Tidal River, where you'll also find traces of Evan Dando's most mellower moments.
You get the same soft-sounding, half-acoustic approach in Treatin' You Alright, which will make your head spinning in "cyrkles", as well as in the 12-string jangle of (B)rain For You.
In the rest of the songs (Castaway, What's The Deal? and Feel It) they turn the guitar volume up a bit, but still keep the harmony aspect on the highest level.
There are several possible directions to where the Treetops might go with their (supposedly) long-playing follow up, and wherever that might be, I just can't wait to follow.
[Released by Cavalier 2002]