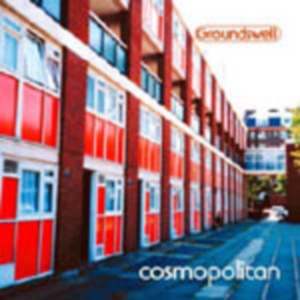 Maintaining their seven year-long search for the perfect melody through a series of EPs, this is Groundswell's debut long playing effort which takes them as close to the goal as possible … several times.
Appropriately enough, the album title suggests a sound that takes the best parts of the American, British and Australian pop legacies. They seem to feel comfortable, no matter which way they turn inside of the genre, and sometimes even beyond.
The two openers, In Memory and Always, are full of crunchy guitars, "Ken String-followed" melodies and vocal harmonies reminiscing of the Posies' and Lemonheads' brightest moments, while Picture Perfect and Radio Today are "picture perfect" rawking pieces of power-pop essence that should definitely be on the "radio today", tomorrow and forever!
Mantlepiece and Take Away are a pair of mid sixteez influenced janglers wrapped up in a moderndaze package, kinda like done by the Fountains of Wayne, Lonely Lane is an extremely catchy ballad and Four O'Clock In The Morning could be described as the Americanized Smiths, if you could imagine such a thing and Stand Up is a happy-go-lucky Beatly tune, done in a kinda summery "Dodgy" way.
After the long way they've taken to this album, all I can say is that it was most definitely worth the wait!
[Released by Cavalier 2002]