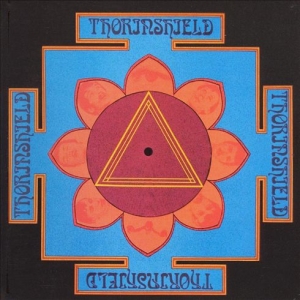 Though it might not seem as something of much significance to inspire a band's entire album, coincidence or not, Bobby Ray's (one of Thorinshield's two main songwriters) involvement in Donovan's 1966 L.A. sessions (on bass), happens to be an experience impressive enough for them, to keep the listener reminded of the fact throughout the whole of their only Phillips album in 1968.
With Mr. Leich's pioneering "e-lec-trical" sketches continuously popin' in and out of the soundscape, they're being blended with other equally kaleidoscopic sounds of the moment such as the Love-ly, forever-changing, baroque pop orchestrations of the opening Life Is A Dream, and to some extent in Daydreaming as well, or the more common, but still exotic enough, "notoriously" Byrds-like folk rock of Brave New World and Pleasure Time, while Wrong My Friend, Here Today and One Girl are chockfull of latent Beatlisms, with an occasional Boettcher-like Millennial quirky little detail or two.
While mentioning one of it's originators, Light That Love Brings is a genre-defining piece of sunshiny harmony pop, and on a "cloudier" side of things, with it's crooner-like commercial quality about it (which sadly no one seemed to realise at the time), The Best Of It is another slightlydelic number, appropriately chosen for the band's debut single, and there's also the moody orchestrated folk of Prelude To Postlude.
At the time of its release, it wasn't regarded as being particularly inventive, but there's surely quite a few of them these days considering Thorinshield to be more than just a "minor classic of late '60s soft psychedelia".
[Released by Fall Out 2006]