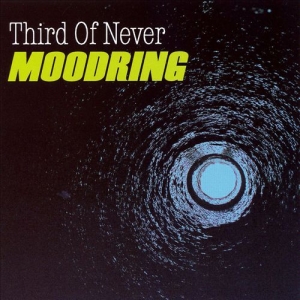 As conceived by Jon Dawson, Moodring is a story about Jake, an ex-garage band member, disillusioned by reality, trying to transcribe his dreams about a movie girl character into a Townshend-like songcycle, and even pill-poping himself into daydreaming, besides the night sleep itself. Recorded, produced, drummed and even sung by the Grip Weed Kurt Rail, at his own band's House of Vibes studio, it's no wonder that the overall "vibe" isn't too unfamiliar.
Starting with the quadrophenically big sounding pair of Mystic Slide and Bag Of Boxes, the Britsike feel of the following DJ takes us even farther into the past, and closer to the conceptual origins of the matter, before Wide Awake Sleeping, borrowing some of the '65/'66 slightlydelic Beatlisms, and Redneck Riviera, which throws in some Rundgren-like sophistication.
Yet another Townshend tribute comes though the cover of his own Let My Love Open The Door, and the heaviest they get is with Deep Run which is as hot as the heat of the "burning balloon", followed by some folk rocking jangle of the closing pair of the Byrds- ish Everyday Is A Lonely Night, and Anybody's Anything, which isn't too unlike a powered up Neil Young-through-Richard X. Heyman.
With the an additional help of such "heavy weights" like John"Rabbit"Bundrick (Townshend, The Who), Dennis Diken (The Smithereens) or Kristin Reil (formerly Pinell, of The Rooks and The Grip Weeds themselves), the "Moodring" project is already on it's way to it's collectors' item status.
[Released by JAM 2007]