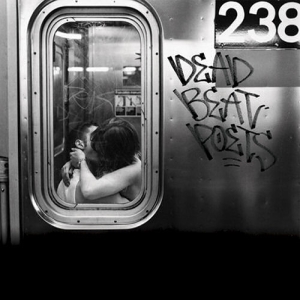 From the ashes of Blue Ash, the B-band that never really was but should've been, comes Frank Secich (later of Stiv Bator's Band as well), teaming up with an ex-Backdoor Man Terry Hartman and a pair of Infidels, calling themselves The Deadbeat Poets.
After being acknowledged by several generations of power-popers, this is an open "note from the underground" about these guys' intentions to join their followers within the moderndaze, and there are quite a few acceptable tickets here, worth enough to take them up, most notably the Brit-flavoured triple of the upbeat The Goody Wagon, the Merseybeat closer It's Nothing, and the Who-morous quirky character observation Ernest T.
From the more American perspective, the ones that stick out are Where Was I When I Needed Me? with an incredibly catchy guitar riff, leading into a piece of mid'60s garage-punk, and the slightlydelic Paisley-PowerPop of The Green Man.
Time for Frank to wipe off the ashes of past from his bass, and get over ground.
[Released by Pop Detective Records 2007]