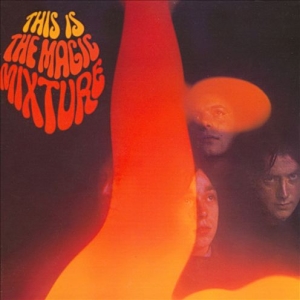 Had it not been for one of the drummers passing through their ranks, it's pretty hard to believe that The Magic Mixture re-issue would've ever happened. Simon Kirke set behind the drum set for a pair of '67 demos (both included, along with a couple of post-LP demos as well), before he left to join his future Free bandmate, Paul Kossoff, in Black Cat Bones.
Hearing this '68 LP for the first time might not seem as something you'd want to do all over again, except for a couple of tracks maybe, but as soon as you learn that each track was recorded in one single take, with no overdubs, it all suddenly seems mighty impressive!
There's some acid soul by way of Brain-era Action, or post-Action Reg King (Urge To Leave), some novelty psych, showing what Love might've sounded like had they been British (When I Was Young, Hey Little Girl), as well as some post-mod heavy Britsike reminiscent of The Open Mind or The Attack (New Man, It's Alright By Me, You', Captain Marvel). Not your fave re-issue of the year, but more than Britsike-friendly!
[Released by Sunbeam 2009]