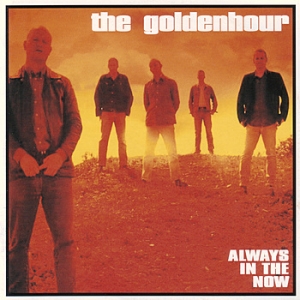 Here's an album written/arranged and produced the way a contemporary pop rock hit record should be.
The thing is that most of those "hit" records just aren't good enough for me, and after the opening pair of heavy rockers, I almost started to think that this might be just another one of "those", but … as from the third track Tomorrow's Too Late, a kind of a "dodgy" sophistication comes through, with all the accompanying summery feel, a concept that they revisit several times, as in Julie's In Control, or Pearl, with an additional touch of Zombie sophistication.
And the west coast-ish vibes of After The Watershed aren't too far from the aforementioned, while it can also be considered as the band's statement to the label boss, showing that they can do it just as well :-).
She Gets Around/Home is an early-Who influenced pop artistry, Doublespeak and These Things Take Time make another harder rocking pair, done in a much more appropriate way, while Eye Contact is a full-blown 10-minute (!!!) psychedelic rawk-out omnibus.
After their debut album released on ex-Cosmic Rough Rider Danny Wylie's Raft label, the follow up comes on the brand new Neon Tetra label, run by …. ahem, well, Daniel Wylie, the future Universal Gentle Rider ….. or something.
[Released by Neon Tetra 2005]