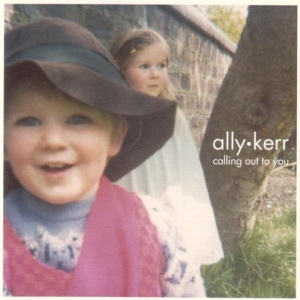 To a diagnosed pop nerd (me included :-)), the involvement of names such as Duglas T.Stewart, Duncan Cameron or David Scott, might be enough to get interested.
Another reason, just as strong, could be the fact that the man comes from Glasgow. The thing is that, after mentioning references as distinctive as the above, the idea of how the album actually sounds like becomes pretty clear even before hearing it, and what you see really IS what you get here.
There's more than enough Pearlfishing Wilsonian harmonies, mixed with equal volume of folk-rocking Byrdsy jangle right from the very opening of Midst Of The Storm, just as much BMX Bandit-rides such as the upbeat title tune, though the thing is that the familiar Scottish charm is ever-present throughout the whole thing, one way or another.
One of the non-Hihgland-but-VERY-Scottish-sounding references must be the Portsmouth based band Ricky, which is clearly audible in the sunshine-harmony drenched tunes like I Feel Fine, Another Winter's Day or the super catchy Someone's Got A Crush On Me.
Another thing that characterizes the overall vibe is the semi-acoustic production, contributing to the kind of an intimate feel, which sometime makes him sound like the male-fronted Sundays, or at times like another soulmate, Francis McDonald, on his solo pop opera Sauchehall & Me, as heard in All Alone Again.
But the one that kinda stands out for me is Without You, which makes me think that Nillson's song of the similar title (Without Her, or even the one written by Badfinger of the exact same title, and also done by him) wouldn't be any lesser known if this was actually the one he'd written instead.
Just for the good measure, there's also a bonus home demo included, which might as well be a classic "trackarack" in the making.
[Released by Neon Tetra 2005]