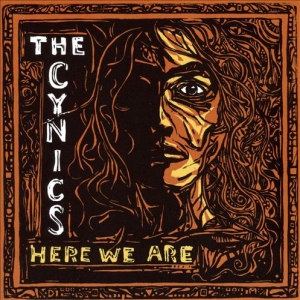 Not that they were lacking a sparkling moment or two during their 25 year long career, spent on the forefront of the sixties garage punk revival, but it seems that there's nothing cynical about saying that, for The Cynics, getting older and more laid back, also means getting better.
In spite of featuring quite a few surprises, there's still enough of the usual fuzz-laden swagger, not leaving the old fans having "too much to dream" about, recalling the genre's pioneers such as The Electric Prunes (Coming Round My Way, Last Mistake), or The Seeds (Hard To Please), without "pushing too hard", because the folk-rocking janglers are what they really shine through herewith.
I suppose there's no better way letting everyone know that "they're (still) here", then the opening title tune, with one of the best acoustic 12-string riffs this side of the Poets, taken on a genuine Byrds flight, while Me Wanting Her makes yet another imaginary Dylan cover, preceded by the just as jangly and Dylan-ish, though more r'n'b based, The Warning.
Getting slightlydelic in a kind of Neil-Young-through-Paisley-Undeground way, is Slide Over, and it's She Fell that takes us the farthest down the acid trip, by way of moody Beau Brummels, with a slight Eastern overtone as well.
The ones that seem kind of more surprising than usual, are the freakbeatin' "creation" The Ring, making them sound more British than ever, the blue-eyed soul stomp of All About You, complete with a full blown Spamphis Horns, while the closing ballad Courtney, with it's stripped down elelectric piano-only arrangement, is as gentle as, not only The Cynics, but almost anyone can get.
Along with what might be the best set of originals they've ever delivered, the overall sound is just as great, thanks to Dr. Jorge Explosion and the facilities of Circo Perrotti Studios in Gijon, Spain.
[Released by Get Hip 2007]