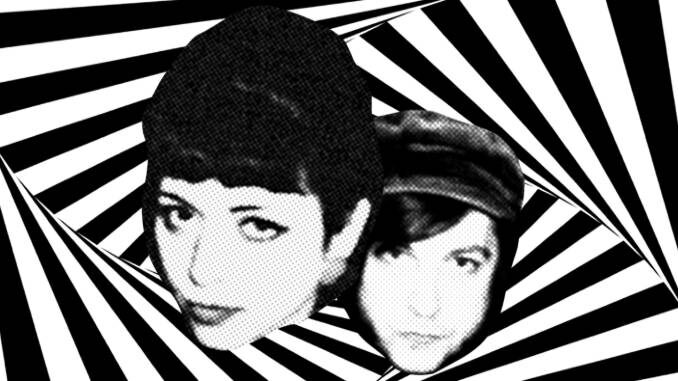 Want You! Like A Cigarette is the A-side of The Courettes' fourth single (not counting two split 45s with Powersolo). It is backed with Night Time (The Boy Of Mine). These are two splendid examples of how to revitalize the spirit of the '60s' pop by retaining past times' clear cut melodies (à la The Ronettes and other girl groups) combined with adding an invigorating dose of garage and punk approach (cf. The Cramps and similar bands), thereby preventing the music from sounding nostalgic. Both songs appear in full bloom in glorious mono, and clocks in at around two minutes, as they should.
The Courettes have been in operation since 2015. Besides mentioned 7", they also have two 10" out – Here Are The Courettes (2015) and Alive From Tambourine Studios (2017) – together with the full-length album We Are The Courettes (2018). They consist of the married couple Flavia and Martin Couri who represents an unusually successful intercontinental collaboration between Brazil and Denmark.
Watch out for The Courettes' next album. It is in the pipe on their new label, the London based Damaged Goods Records.