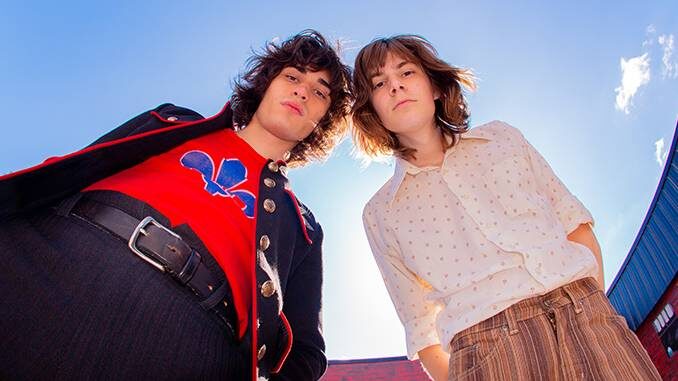 The Top Boost's Dreaming EP was one of my favourite 7"-singles from last year. The band, originating from Vancouver, delivered strong melodies with extraordinary harmonies. Especially on Dreaming where Roger Joseph Manning Jr. also gets in on the act. A nice modern twist to sixties style, endless summers, California music.
That's why I had to check that I clicked the correct music file when the band's new single Tell Me That You're Mine streamed out of the speakers. They now mix country with rock – or as described by the band: "jangle rock with pop harmonies and a country twang". This time a nice modern twist to Gram Parsons' "Cosmic American Music", banded together with some late Dillard & Clark.
On Early Morning Days the tempo is slower, the song seems familiar but still doesn't. Again, the band has delivered something really special, timeless and their own. Both tracks are almost uncomfortably addictive. Apart from the initial surprise, there really is not much contrast between their vinyl discs. Utterly another development for this dynamic pair.
You can still get both seven inches from You Are The Cosmos. Let's hope for an album soon.